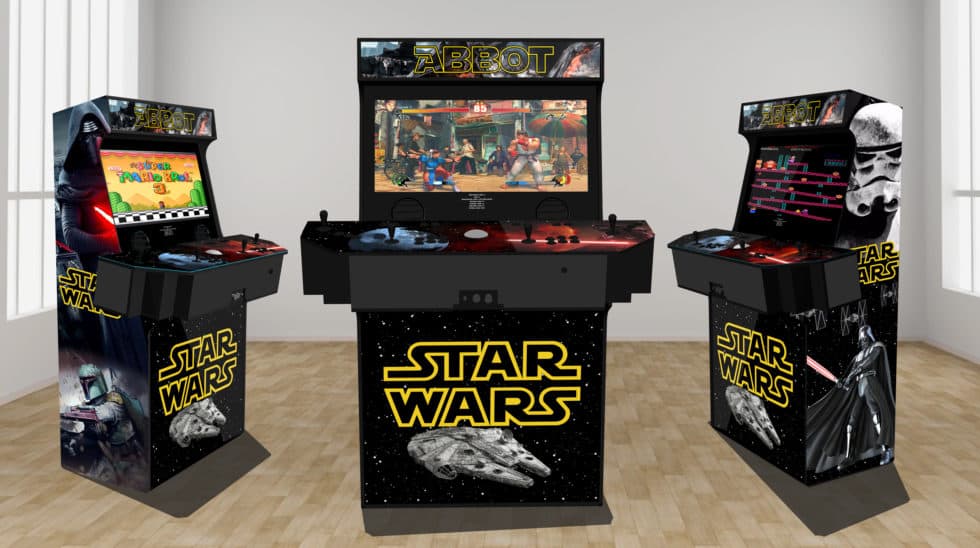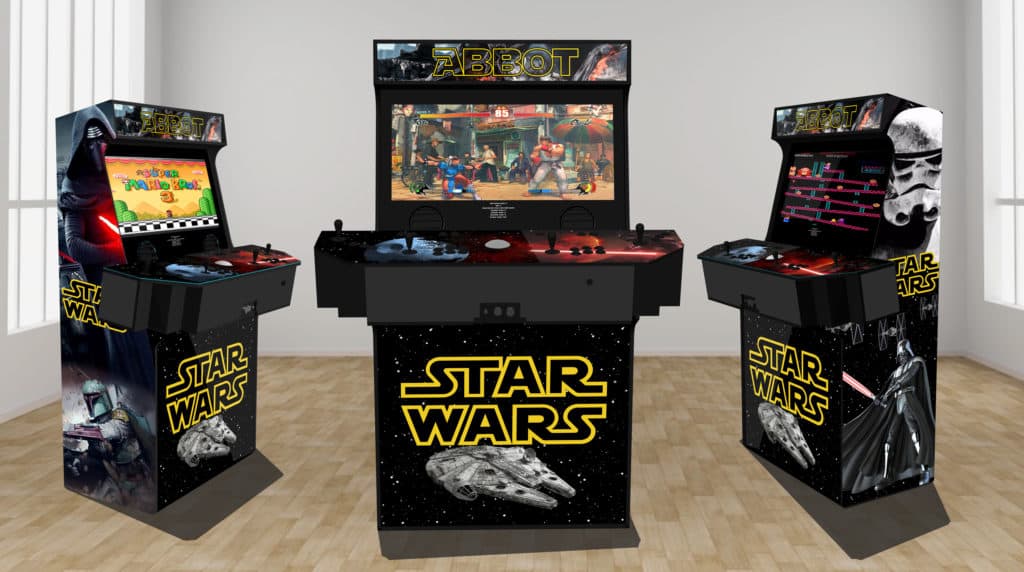 Last summer covid shut down a good portion of our summer production.  Rather than sit on our hands and feel sorry for ourselves, we used the opportunity to design our custom arcades.  with 2 or 4 player versions, these beasts boast over 2000 arcade favorites along with another few thousand games from all your favorite systems up to PS1.
We don't use cheap, heavy MDF or particle board, we make these with cabinet grade birch ply, built strong and light.  Heavy enough to be stable when 4 grown adults are beating on the joysticks but light enough to carry up or down stairs.
Each features competition grade joysticks and buttons, long lasting and responsive.  There is nothing worse when playing arcade games than cheap components and a button delay.
With fully Customizable cabinets, we can also load up a custom video that plays when the machine is turned on.
Amplified Speakers
Plexiglass covered screens and control deck
updated high resolution graphics means all your old favorites look better!
All machines are built, wired and programmed in our own Utah factory.  Production time is about 3 weeks, machines ship crated.  
Systems pre-loaded and ready to play include:
| | | | | | |
| --- | --- | --- | --- | --- | --- |
| | | | | | |
| Arcade | Atari 2600 | Atari 5200 | Atari 7800 | Sega Master | Sega Genesis |
| | | | | | |
| Sega Game Gear | NES | SNES | GameBoy | GameBoy Color | Game Boy Adv |
| | | | | | |
| PC Engine | Dreamcast | PS1 | Coleco Vision | NEO-GEO | |