Welcome to our page for custom shot skis! If you're looking for a unique and memorable addition to your next party or event, look no further. Our custom Shot Skis are a fun way to promote just about anything or liven up any party or event. We offer many variations of the shot skis, however, each of them comes with our unique rubber ring that allows for the glasses to sit tight on the ski. This makes the ski more fun and functional, the users don't have to hold the glass in place. 
(Custom shot skis are made in pairs with both top and base full-color graphics.)
Standard Shot Ski
Our most popular shot ski, with dimensions of 56″ long and 4″ wide.  It comes standard with up to 4 shot glass holders. The shot glass holes are machined out of the laminated ski with a rubber grommet permamently affixed.  A standard 1.75 oz shot glass fits nice and snug.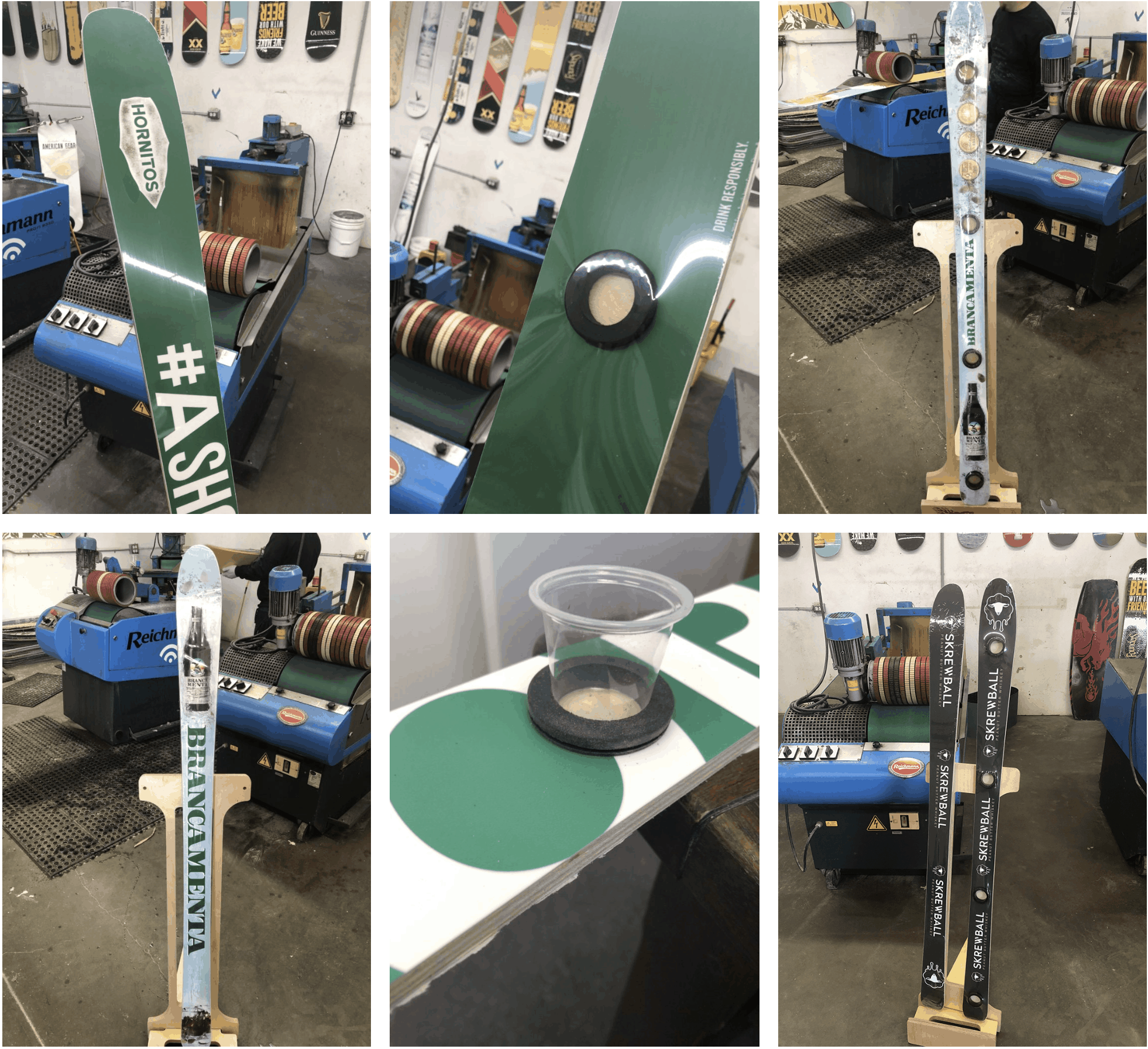 HOURS
Monday-Friday: 8am - 7pm
Saturday: 9am - 5pm
Sunday: Closed