Fact is- that the boards we ordered from you guys are so well done that it was a pain to hang them on our studio walls. We tried to sneak them out once but given that our boss (picture below) loves them so much, we thought about it twice. We have no choice but to order boards again soon."
Signed on the behalf of all the artist working here:)
80% of our orders are placed with 30 of our proven suppliers. When we place orders with them, we are confident products will be produced correctly; orders will arrive on time, on budget. The other 20% of orders - going to new vendors for products we may not be familiar with (in this case-skimboards) - is a constant source of frustration and stress. That is why our experience with American Gear was so gratifying. Starting with our first conversation with them; Ryan and American Gear were responsive, flexible, and immediately committed to helping us meet the specific branding and delivery standards established by our customer. American Gear provided us two versions of a pre-production proof (even though we asked for only one). And it was the additional proof that the customer selected. They shipped the order two days early. And when our customer needed an additional smaller quantity reorder - American Gear gave us the same price as the previous order - and shipped the reorder a week early. Phil Yale
American Gear Company and Monson Boards are simply the best!! We have tried other "custom board shops" and been disappointed with the product, but let me tell you that you will not be disappointed with American Gear!! They have the best manufacturing and customer service in the industry and you'll get what you need, when you need it with a level of quality that is unmatched! Thanks American Gear & Monson Kevin Eubank KSL-TV KSL.com
American Gear Company was founded in 2012 by Monson Snowboards, Humanity Snowboards and Spot Sports to centralize operations and work towards common goals.  The objective of American Gear Company is to operate it's high capacity manufacturing facility as a custom snowboard and wakeboard factory while diversifying it to also produce other products for other industries.  With in house designers and engineers, we can dream, design and develop just about any composite or wood product.
We do all the custom processes in house from printing to shipping, we run our own CNC Machines, pneumatic presses and even cut and machine all our own tooling.
With manufacturing experience spanning nearly 18 years, you can feel confident that our products are high quality and building relationships is our main focus.
We build:
Custom Snowboards
Custom Wakeboards
shot skis
shot hockey sticks
skimboards

Posts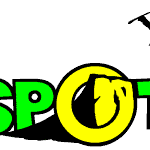 Action sports have always been a major part of everyone involved with American Gear Company, so it seemed only fitting that we develop a line of wakeboards and skimboards. Our first wakeboard came off the press in the spring of 2011, it was a company challenge to see if we could make it happen. With […]
Read more...